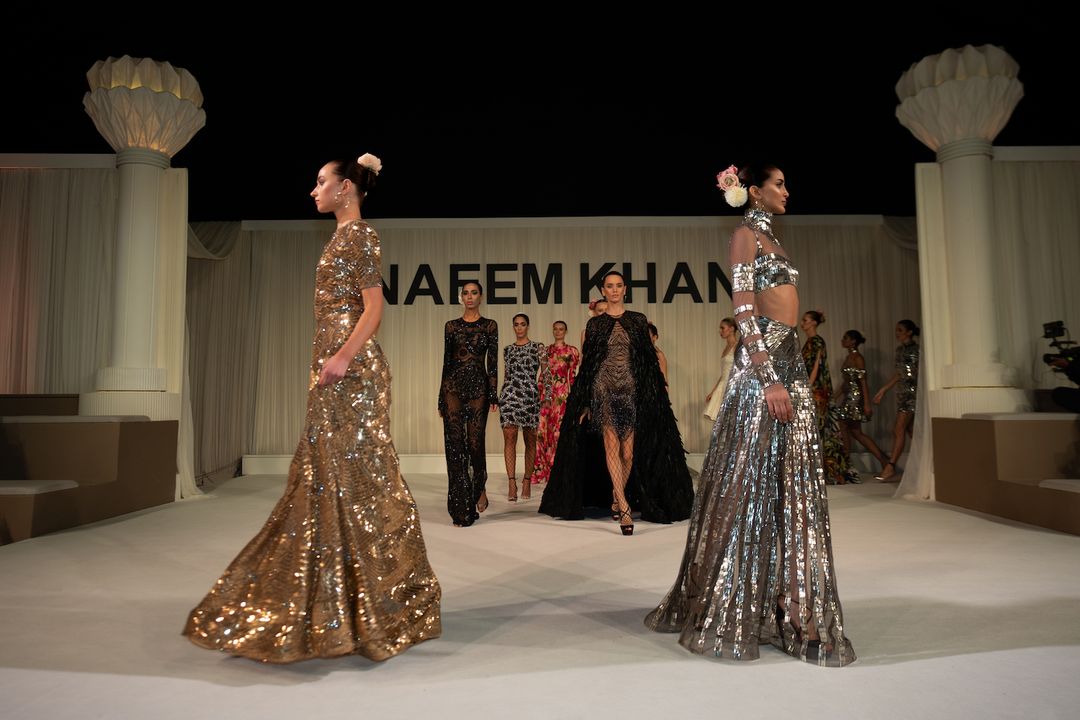 Celebrity fashion designer Naeem Khan unveils collection at LMD's Cairo Design District –
Mime News – 2022
Celebrity fashion designer Naeem Khan unveils collection at LMD's Cairo Design District
The Indian-born designer, based in NYC, showed his sensational Spring 2023 line during a spectacular fashion show, the first event to take part in the launch of LMD's Cairo Design District (CDD) located in One Ninety.
Naeem Khan is the man who dresses phenomenal women like First Lady Michelle Obama, Queen Noor of Jordan, Beyoncé, JLo and Catherine, Princess of Wales.
When, in the late '70's he moved to the United States from India, he apprenticed for legendary American designer Halston, a period in time about which Khan admits: "My knowledge of fashion and lifestyle is much influenced by my time with Halston… as a designer you have to be aware of the various arts, travels, cinema, museums, culture and geography in order to be a world recognized brand."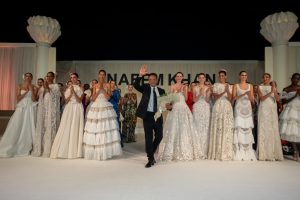 So it is no surprise that the iconic designer has once again been a pioneer, this time crossing into MENA borders with his latest collection. For the first time in Egypt, on December 16th, Khan unveiled his sensational Spring 2023 fashion show as the first event to take part in the launch of LMD's Cairo Design District (CDD) located in One Ninety. Leading real estate development company, LMD, hosted the show in the heart of New Cairo this December as a memorable glimpse of the anticipated CDD launch. The first design district, CDD is set to bring together top-notch worldwide fashion houses and international established designers to create an ecosystem of culture, design, and fashion.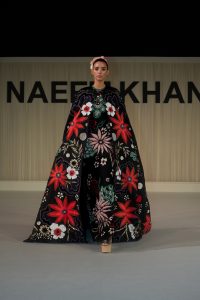 The fashion show included some of the most locally and regionally influential guests to witness Naeem Khan's spectacular Spring 23 collection. The setting was studded by numerous Ancient Egyptian elements that highly perfected the marriage between fashion and historically rich culture, from gold and brass  objects to light and shadow play that emulated ancient temple paintings — including a pyramid in the middle of the catwalk.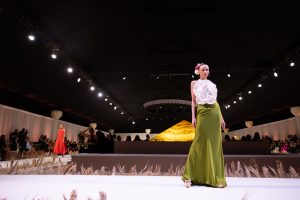 The attendees walked through a majestic pharaonic temple to the runway area surrounded by lotus flower patterns. On the catwalk, Naeem Khan's designs exuded elegance and the name of this season's collection is Jardin de nuit — a garden at night. Blooming flowers, luscious gardens, life, and happiness were all represented by the beautiful, elegant and luxurious garments.
Cairo has become a hub for elegance, in film as well as in fashion. The recent Cairo International Film Festival brought together international celebrities as well as luminaries from the healthy Egyptian film scene, on daily red carpets that felt not only glamorous but real, unforced. During the recent Red Sea IFF, Egyptian celebrities like actress and UN Ambassador Salma Abu Deif displayed a great sense of style, by wearing Naeem Khan's designs to galas and parties.