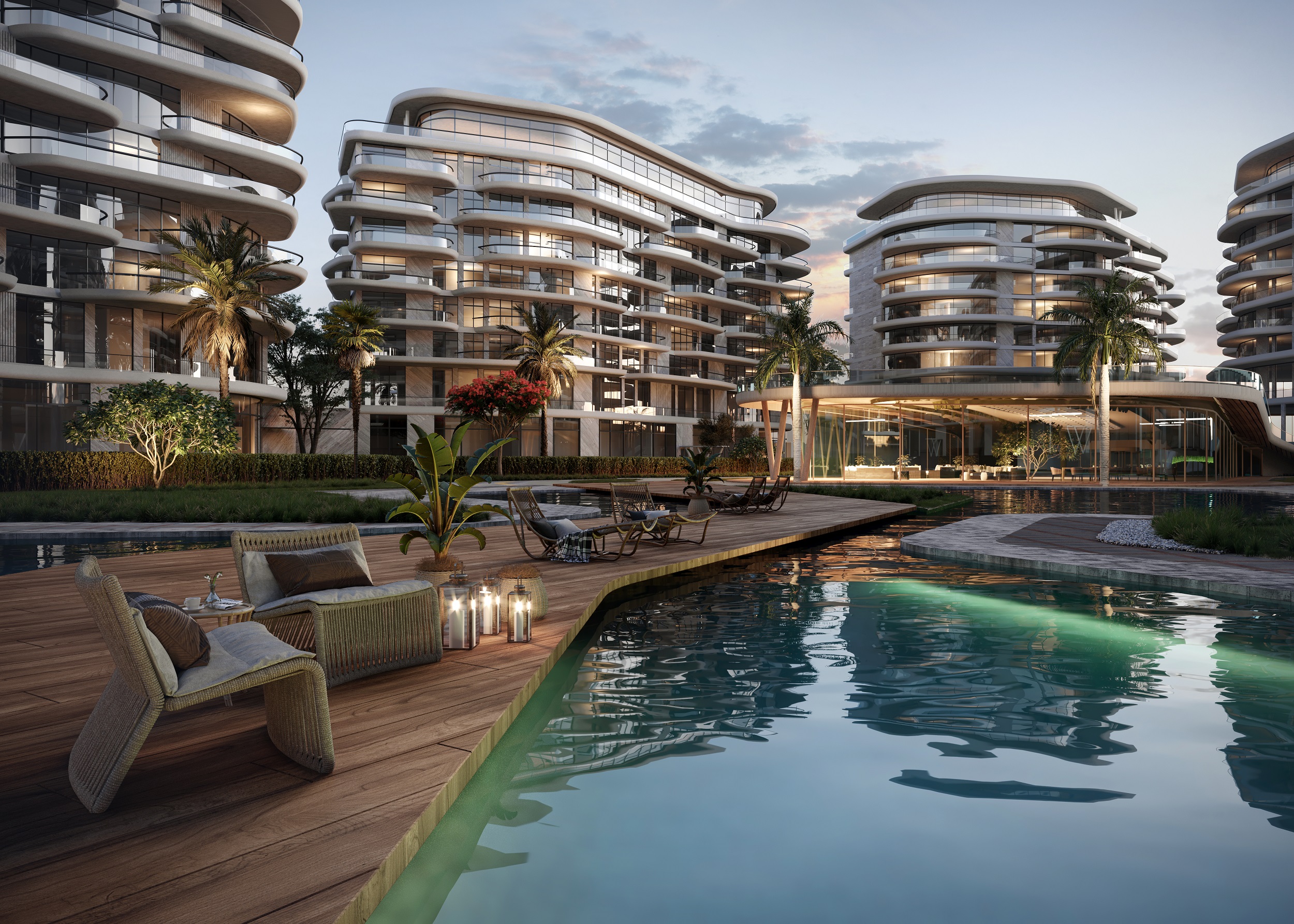 W Residences Cairo Article – 2021
LMD signs AGREEMENT WITH MARRIOTT INTERNATIONAL TO OPEN
W BRANDED Residences in New CAIRO's One Ninety
Project will be the first W branded development in Africa
LMD is investing USD 2 billion in the development of One Ninety
Cairo, ## November, 2020 – LMD, Egypt's fast-growing developer of premium-quality real estate, announced that it has signed an agreement with Marriott International, Inc. (NASDAQ: MAR) to bring W branded residences to New Cairo.  Expected to open in 2024, W Residences Cairo will feature 300 residential units and will be the first W branded residential property to open in Africa. W Residences Cairo will be situated in One Ninety, LMD's mixed-use development; it will form a larger complex together with W Cairo, which is expected to mark the debut of W Hotels in Egypt. One Ninety is ideally located at the connection of 90th street with the Ring Road and sees an investment of USD 2 billion.
The signing of W Residences Cairo is in line with LMD's vision to lead through expansion and collaboration. Eng. Amr Sultan, CEO of LMD said, "In order to achieve true competence and deliver on our promises, we seek to work with recognized experts in their fields. Through an innovative approach to luxury and lifestyle living, we are excited to collaborate with Marriott International to launch the signature W Residences and introduce a new segment of premium-quality living and lifestyle to New Cairo."
Jaidev Menezes, Vice President, Mixed-Use Development – Middle East & Africa, Marriott International commented, "Following the announcement of W Cairo hotel earlier this year, we are delighted to work with LMD to now launch our first residence development under the W brand in Africa.  There is a growing demand for luxury living in Egypt and the W Cairo Residences will be a great fit for the One Ninety development with its vibrant design and impeccable service."
A new urban living space that exhibits design-led luxury lifestyles, W Residences Cairo will offer a total of 300 residential units, a clubhouse that exhibits a fitness center, jogging track, games room, library, private owners lounge, pool, media room. It also features shared amenities with the W Cairo hotel including WET Deck (pool deck), AWAY® Spa, and FIT ® Fitness Centre, alongside the W brand's signature Whatever/Whenever® service philosophy which will provide guests and residents with ultimate levels of convenience. In addition to premium retail components, W Residences Cairo will also be adjacent to the comprehensive administrative complex of Office Park, which features state-of-the-art office spaces with a built-up area of 200,000 m2 and is spread across over 75,000 m2 of land.
Eng. Sultan added, "Practicality and efficiency are LMD's guiding principles. In this day and age, a superior quality of life is measured by the level of convenience it offers. That is why we worked extremely hard to secure a peerless level of luxury that also inspires comfort not just at home or as a hotel guest, but also as an employee or a whole family."
W Residences Cairo will allow residents to experience New Cairo in a fresh light, thanks to the expressive architecture which will add tremendous value to the historically rich area. To ensure the design of W Residences Cairo is in-sync with the area's colorful culture and the vision of W Hotels, LMD has teamed up with a number of award-winning architecture firms for the project. These include  Gensler and Skidmore, Owings & Merrill  (SOM) – to provide the unique master plan for the project; Bowler James Brindley – who have extensive experience working on high-profile hotels around the world; and RMJM – one of the largest architecture and design networks headquartered in Edinburgh. Hill International will also be a part of the project to employ their award-winning facility and construction management services.
Established in 2007, LMD is one of Egypt's few real estate companies with a portfolio extending beyond its borders. The company's One Ninety development, which saw USD 2 billion in investments, is located approximately 25km from the Cairo International Airport. Exhibiting vast green areas that connect all of its components, the project covers 344,315 m2 and has a built-up area of 450,000 m2.
–END–
About LMD
Established in 2007 as a developer of premium-quality real estate, LMD possesses a total capital of EGP 36 billion and a portfolio that expands beyond the country's borders, penetrating markets in Dubai and Barcelona with a total of 5000 units covering over 3 million m2. In addition to its Egyptian residential, hospitality, administrative and commercial ventures in Cairo, Sharm El Sheikh, and The North Coast, the company has an impressive international body of work that includes The Continental Tower and Rukan in Dubai, as well as Muntaner 91 in Barcelona, to name a few. LMD's recent projects in Cairo include THREE SIXTY – Business & Leisure Park; a mixed-use development located 42 km away from Central Cairo and spreads over 55,000 m2 of land, and One Ninety, located in New Cairo and covers 344,315 m2 of land. The latter is set to host two hotels, as well as a lineup of branded residences, which will be under the remarkable management of Marriot International. For more information, please visit https://www.lmd.com.eg
Disclaimer
W Residences Cairo are not owned, developed or sold by Marriott International, Inc. or its affiliates ("Marriott"). Landmark for Real Estate Developments S.A.E. and Lake Side for Touristic uses W marks under a license from Marriott, which has not confirmed the accuracy of any of the statements or representations made herein.